01. BRAINSTORM
We'll meet in person or over the phone to share your likes and dislikes. Bring your design inspirations! Sharing screenshots and/or Pinterest Boards helps us find your style. We'll look at in stock rings and past designs for ideas. Kerri will create rough sketches, take notes, and take measurements of stones. You may use stones from old jewelry, select new stones, or a combination of both.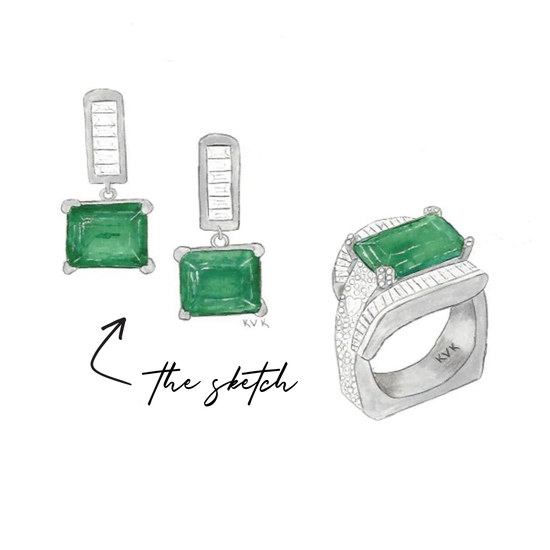 02. SKETCH
Get the first look at your custom piece! Our owner and designer, Kerri, will meet with you and sketch out your dream! You can make any changes before confirming you're ready for the next step.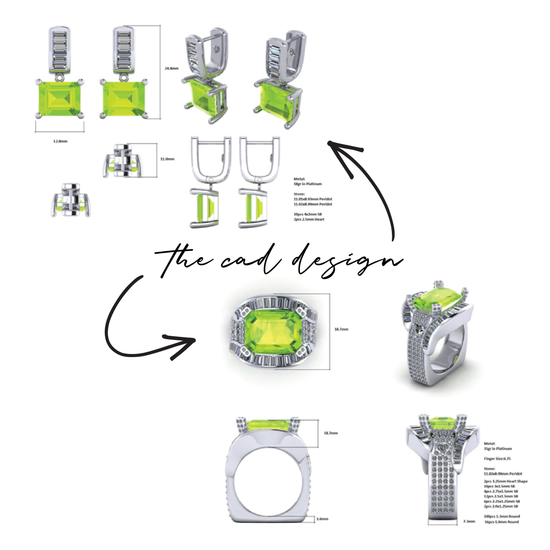 03. CAD DESIGN
The CAD mockup gives you a firm vision of what your jewelry will look like from different angles. It's the blueprint to your piece! Once you confirm, your piece will be sent to production.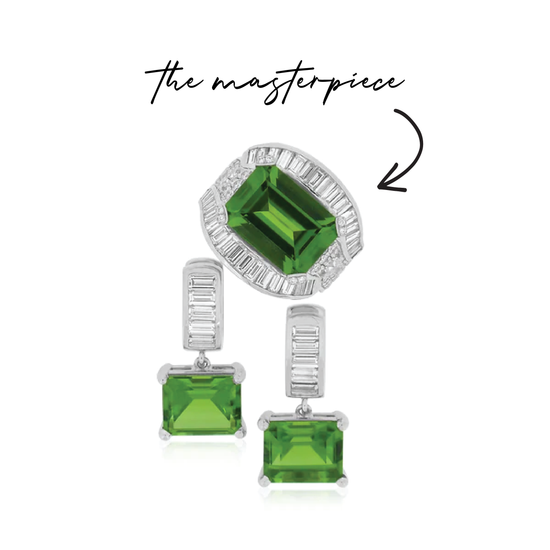 04. MASTERPIECE
Wear your beautiful design and admire its unique meaning to you! You've created an heirloom that will be loved for generations.